NUIG scientists develop new method of fighting breast cancer
A RESEARCH TEAM from NUI Galway has discovered a new method of tackling breast cancer that has spread to other parts of the body.
The scientists from the universities' Lambe institute spent five years developing the method which exploits a specific type of stem cell and uses it to deliver cancer-fighting drugs.
Despite advancements in recent years patients whose breast cancer has spread to other organs still, face a relatively poor outcome.
The breakthrough came by investigating how stem cell secretions could be used as a delivery vehicle for medicine.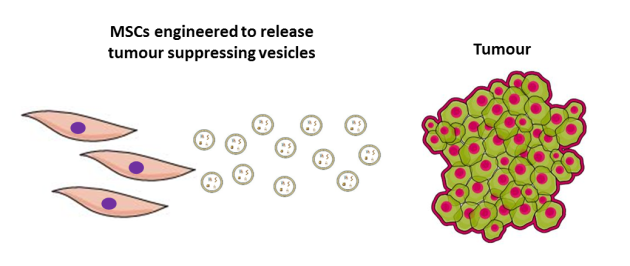 The stem cells, which are called Mesenchymal stem cells, can then be used to deliver cancer fighting drugs directly to tumour sites.
The team discovered that tiny vesicles, which are secreted by the adult stem cells, have a remarkable ability to home in on the sites of tumours.
"When cancer has spread it is difficult to deliver therapy to many sites of disease while protecting healthy tissue," lead author of the study, Dr Róisín Dwyer explained.
The team engineered the cells to fight the growth of tumours and took advantage of its homing ability to develop it into a delivery vehicle for medicine.
The exciting results suggest that the method could be a safe and effective way to treat breast cancer when it has spread to other organs.
The scientists also isolated the vesicles to determine if they could be used to treat the cancer, without the cells. This could also potentially reduce side effects of the treatment.
The research was funded by the Irish Cancer Society's Breast-Predict centre and the results of the study have been published in the journal Oncogene.
Source: http://www.thejournal.ie/irish-breast-cancer-research-3841742-Feb2018/